Social-Emotional Skills
We work with students to help them get along with other students, relate to parents, coaches, teachers, and the public, in effective and honorable ways.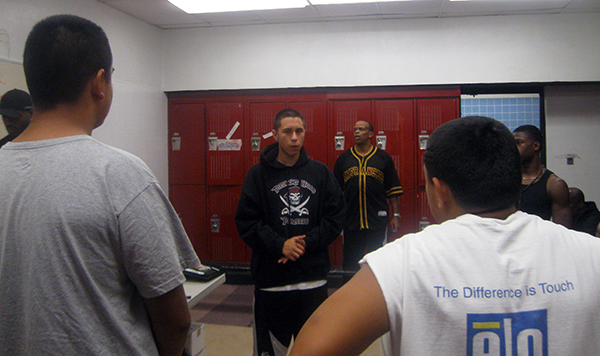 ---
Social and Emotional Learning (SEL) and School Climate
Last year, we asked thousands of high school students across the nation two questions: "How do you feel in school?" and "How do you want to feel?" The results were alarming. The top three emotions students reported feeling were tired, stressed, and bored. Not surprisingly, they said they wanted to feel a host of positive emotions: happy, inspired, empowered, to name a few. These survey results were a call to action— they highlighted the need to improve school climate and provide strategies and tools to bridge the gap between how students actually feel and how they really want to feel. Facebook and the Yale Center for Emotional Intelligence partnered with students, educators, social and emotional learning experts and other stakeholders in education to respond to this call--by creating inspirED.
Become a part of inspirED by joining our inspirED teen or educator community groups, starting an inspirED team at your school, and trying out the unique social and emotional learning resources below in your classroom, school, or community.
---
The power of parenting with social and emotional learning
What is the power of social and emotional learning in parenting? Find out what it means practically through a childs life though this short video.
Author Confident Parents, Confident Kids